"We are developing a generation of informed and confident young philanthropists."
Who We Are
Ten at a Time is a 501(c)3 nonprofit organization founded by the Miller family in 2014, in Georgetown, Texas. This organization operates in groups of ten teens who meet once a month for 10 months of the year, each bringing $10 of their own money – not their parents' money. They pool the money together, making $100, and give it all to one member. The chosen member now has one month to use the collective $100 to do good in the world by researching needs both in their own community and around the world. This empowers the teen to choose an organization/cause that they believe will benefit from the collective $100 donation. At the next monthly meeting, the teen who donated the $100 reports back to the group about their experience and how they used the money. Everyone pitches in another $10, and they do it all again.
How We Got Started
Ron Miller was born into poverty and grew up in the Projects of New York City. When he was 12 years old The Boys Club of New York changed his life's path when they provide him with the opportunity for a better life through education, ultimately supporting him from junior high all the way to his Master's Degree. With a keen awareness that Ron's life would have turned out very differently if other people didn't invest their time, money, and resources into Ron, he and his wife Erin have made an effort to do their part to give back, hoping to set a good example for their two son's Calvin and Carter.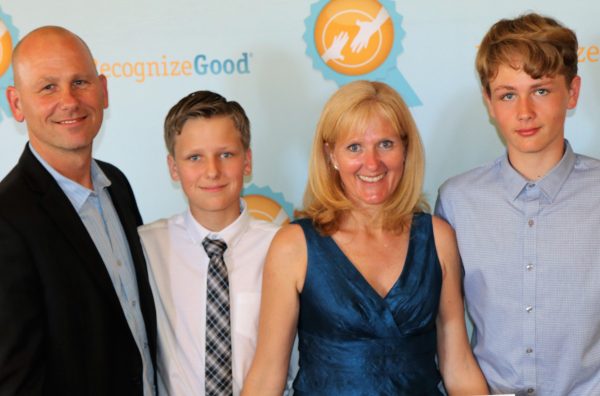 But Calvin and Carter didn't just want to see their parents doing good, they wanted to actually help as well. In 2014 the brothers set out to accomplish two things: they wanted to give on their own terms and they insisted on finding a way to do it while having fun with their friends. As a result, they organized a group of their friends and asked them to spend a year donating $10 a month of their own money with a single stipulation that they must do good in the world. Together, with the help of their friends, these brothers sparked a youth philanthropy movement in their community that continues to bring friends together and provides an opportunity for teens to make a bigger impact.
Founding Members
Jeremy Kelly, Noah McMahon, Carter Miller, Ryan Wall, Joseph Kelly, Calvin Miller, Niko Smith, Jacob Kelly, Blake Garcia, Elliot McMahon (bottom to top)